This post contains affiliate links. If you make a purchase through the link, I may make a small commission which helps support this site. 
I don't know about you, but I love the crab & shrimp stuffed salmon you get at Costco. I am not sure what they put in it but it is SO GOOD!! Most people I know love it as well and sadly, they do not always have it in stock.  When they do it's quite a treat for me and I'll grab a package and cook it up that night.  I regularly purchase the large package of fresh salmon at Costco then cut it up into steaks and freeze it until needed. When I freeze my salmon, I use a FoodSaver V2244 Vacuum Sealing System
 and I am a huge fan! Hands down, it's the best. It's small and doesn't take up a lot of space in the cupboard. It really does keep frozen food fresher longer, just like the commercial says.  Well, this last trip to Costco was disappointing since they didn't have their stuffed salmon so I decided to do a "Lorification" of their versioin and see how close I could get.  I have to admit, it came out pretty darn good.
Since I'm not 100% positive of the ingredients they use, I had to do a little bit of guesswork. I know there is crab and shrimp, but the rest was a mystery. I figured cream cheese to bind it together and for sure some garlic. The rest is my take on their recipe.
Ingredients
3 oz cream cheese, softened
1 can lump crab meat
2 Tablespoons fresh parsley, chopped
1/4 medium red onion, chopped
2 cloves fresh garlic, minced
6 large shrimp, cut into bite sized pieces
2 Tablespoons capers (optional)
1/3 cup of white cooking wine
2 – 8 oz salmon steaks
For complete nutrition information, including Weight Watchers points, click the Magic button
Directions
Preheat the oven to 350 degrees.
Take the softened cream cheese and mash it up a bit so it's more of a creamy consistency. I find using a shallow glass bowl to be the best way. I got my Mini Prep Bowls
 on Amazon and they're great for holding ingredients too. I should have bought a second set.
In a medium mixing bowl, add the crab, parsley onion, garlic and shrimp. Mix together.
Fold in the softened cream cheese. Add salt and pepper to taste.
In a medium to large baking dish, add the cooking wine. Slit the steaks down the center to form a holder for the stuffing. Place the steaks in the glass dish.
Fill each "holder" with half the stuffing mix.
You'll notice the one on the right has extra green things in it. They are capers and I love capers with salmon and crab. Since hubby thinks they are disgusting, I added some to just the one I was going to have. I love the zingy tangy taste of those little green gems and I'll add them to just about anything.
Bake, uncovered, in the oven for 20-25 minutes (depending on the size of your salmon steaks) at 350 degrees. Check with a meat thermometer to be sure they are cooked through. I have the EatSmart Precision Pro Digital Thermometer
 which has been by far the most accurate and fastest food thermometer around. I strongly suggest every household have a food thermometer to always make sure food is cooked to the correct temperature.
I topped it with some sriracha sauce (1 cup mayonnaise, 1-2 Tablespoons Sriracha, 3 Tablespoons fat free half & half) and a sprinkling of parsley. This was a great sauce for salmon! It did not take anything away from the flavor of the fish. A side of couscous was all I needed to complete this meal.
The wine that I added to the baking dish kept the salmon moist while adding some amazing flavor. This is not an exact replica of the Costco crab and shrimp stuffed salmon since I do not know all the ingredients they use, but I think mine is better. Try it out and tell me what you think.
Love this recipe? Find more on my Fish, Seafood and Shellfish Pinterest board.

Follow Lori's Culinary's board Fish, Shellfish & Seafood on Pinterest.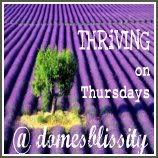 (Visited 7,135 times, 889 visits today)